What is mag drive pump?
Mag drive pump is a seal-less chemical process pump that uses a magnetic drive system and does not require a shaft seal. This significantly reduces the initial cost of the pump as well as the daily operating costs, as no mechanical seals, sealant tanks or cooling lines are installed.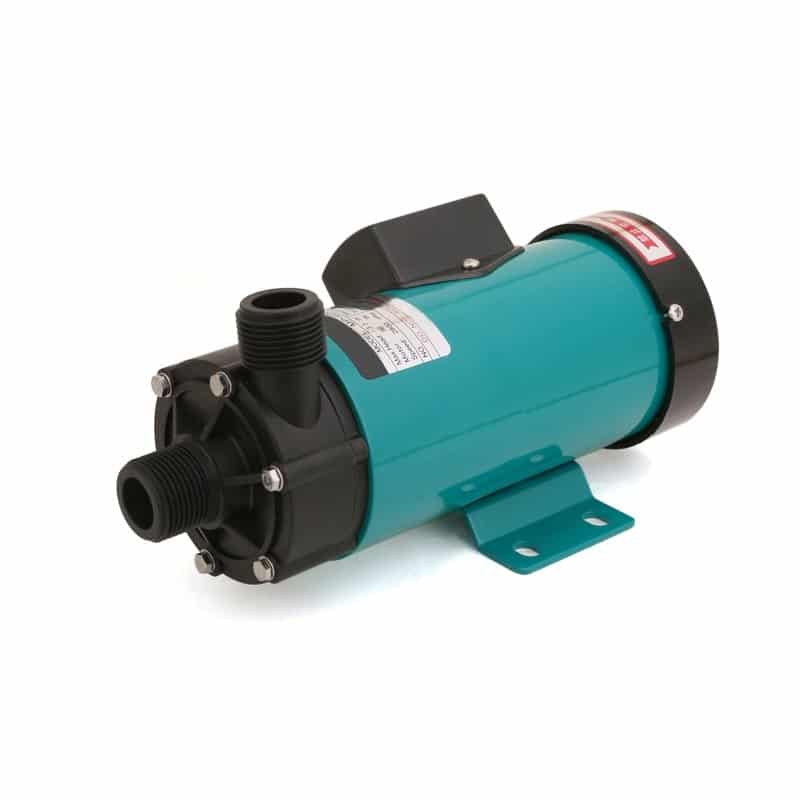 How do magnetic drive pumps work?
Due to the attraction of opposite magnetic poles, magnetically driven pumps work through a synchronous magnetic drive system where one set of magnets is located outside the pump and another set of magnets is present in the liquid. These magnets are separated by pressure boundaries, also known as containment or shrouds. The external magnets are connected to the drive, the motor, while the internal magnets are connected to the impeller. When the motor shaft rotates, the magnetic attraction forces the internal magnets to rotate, which in turn causes the impeller to rotate, thus pumping the fluid.
Structural features
Tightly Coupled Design
Layout eliminates the need to perform pump/motor alignment Single-piece, two-bolt circular adapter accommodates the desired motor size for maximum application flexibility
Long coupling (frame mount) design
Easy to disassemble for preventive maintenance, overhaul or general periodic inspection
One-piece enclosed impeller
Minimizes axial thrust to extend thrust bearing life Unlike two-piece designs, one-piece construction eliminates the possibility of front shroud failure.
Solid Fixed Shaft
Fully supported, fixed design maximizes radial bearing life and reduces shaft deflection. Straight geometry eliminates stress concentrations and the possibility of failure during pump operation
Rare Earth Magnets
High strength neodymium iron boron provides high torque and hard start capability without slippage. Drive is synchronized.
In-line configuration.
Another option for magnetic drive pumps is the inline type, where the pump is mounted vertically. In-line magnetic drive pumps are usually tightly coupled, although long coupling configurations are possible. In-line configurations are useful when space is at a premium, as the pump is mounted directly in the piping, just like a valve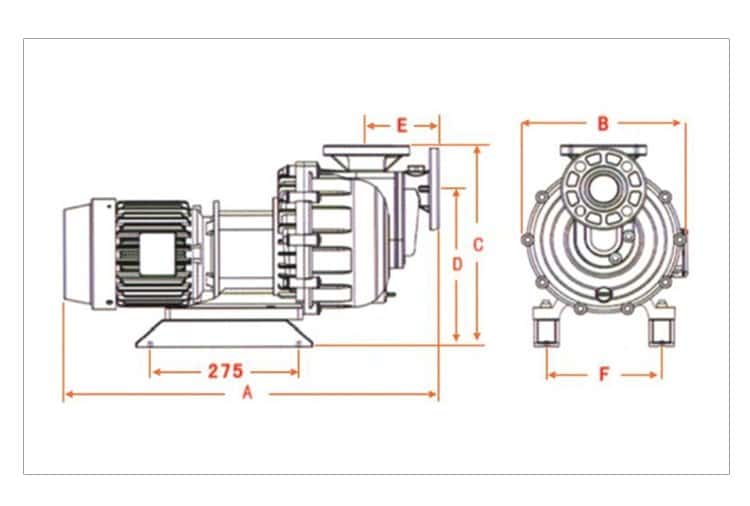 Benefits
If selected and operated correctly, they are leak-free and
They do not require monitoring compared to pumps with any type of mechanical seal
They can be used for up to 20 years without major repairs
They do not require cooling, and they usually do not require time-consuming alignment because they are tightly coupled, so the alignment of the pump and motor is not affected by temperature fluctuations
Reduce customer life cycle costs (LCC) by minimizing maintenance, operating and installation costs
Comprehensive range of materials and accessories available to meet customer needs
Design standardization and simplification to provide easy maintenance and minimize spare parts inventory requirements
Drive magnet assemblies with high performance permanent magnets
Application scenarios
The main reason for using magnetic drive pumps to pump alkalis and corrosive chemicals is to prevent unorganized emissions, i.e. leaks. In some cases, the liquid itself and the vapors are harmful to health. If a mechanical seal fails, which is usually catastrophic, this can lead to safety hazards and accidents on site. In addition, some fluids will crystallize when in contact with air, which can lead to shorter mechanical seal life, which can be eliminated by using a seal-less pump.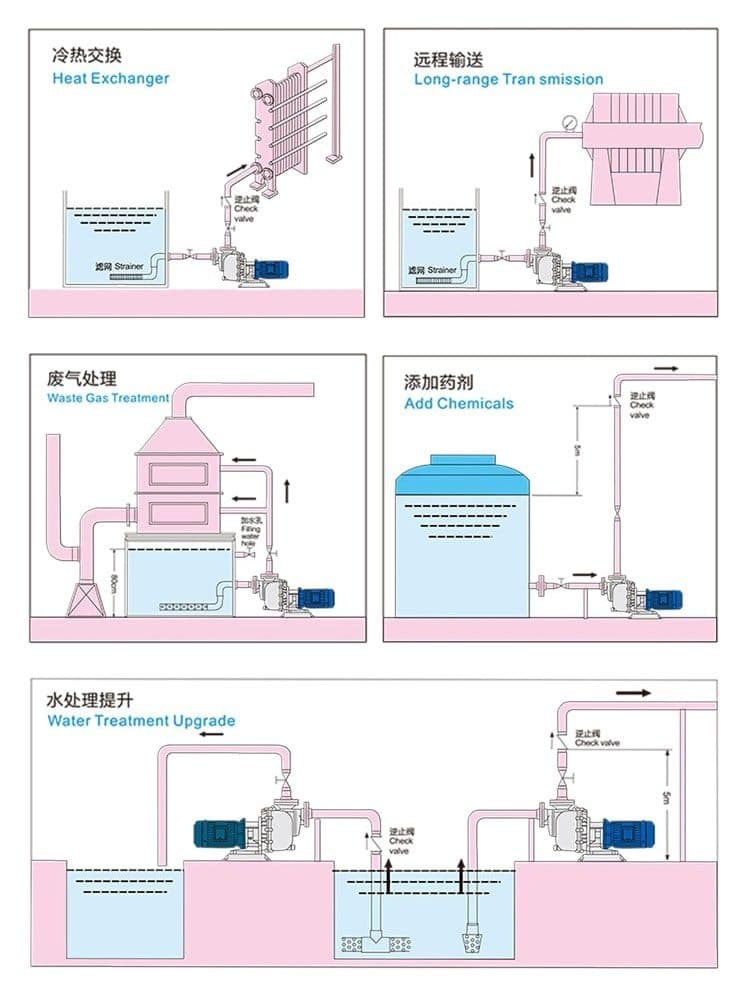 Fluid transport
Hydrochloric acid
Methane
Sodium sulfate
Sodium hydroxide
Sodium hypochlorite
Sulfuric acid
Typical Applications
Tanker unloading
Batch chemical processes
Specialty Chemicals
Column reflux
Reactor feed
How do I start a magnetic drive pump?
AOBL Mag driven pumps have a self-priming capability as well as gear pumps and screw pumps. The suction piping should be arranged so that the liquid is retained in the pump for easy restart
What is a magnetic coupling?
A magnetic drive coupling is defined as a device that transmits power from the drive to the driven machine and uses a magnet instead of a conventional coupling for a close coupled pump. However, for long-coupled pumps or frame-mounted pumps, conventional couplings are used in addition to magnets.
How is it different from single/double mechanical seal pumps?
Most pump types, with the exception of magnetic drive pumps, have a shaft that passes through the pump casing. The shaft is surrounded by seals that have the potential to leak. This leakage can be minimized firstly by the seal quality and secondly by the use of a seal fluid pressurization system – often called a "seal tank".
The sealing fluid pressure is higher than the suction pressure of the pump. It prevents or at least minimizes the possibility of product leakage out of the seal.
However, for applications where even the smallest amount of product escape can be dangerous, a magnetic drive pump is a solution because there is no shaft seal available for product escape.
What Mag Drive pumps does AOBL offer?
AOBL is another of our specialized pump brands, supplying polymer lined magnetic drive pumps, metallic and non-metallic magnetic drive pumps. Contact our team of pump experts to discuss your application scenario and solution.