Germany ProMinent Dosiertechnik GmbH is a group of enterprises with 55 subsidiaries and more than 60 authorized local agents on six continents. Her main business activities are: precise measurement, quantitative addition and real-time control of various chemicals in industrial processes; Research and development, production and engineering implementation of complete water treatment equipment.
Proview's business is from the development, development and production of electromagnetic drive precision metering pump began. After half a century of development, at present, promint not only becomes one of the world's metering pump manufacturers, but also leads the world's new trend of metering pump technology.
With the expansion of industrial scale, focusing on the metering pump technology, prominent pump has explored new growth space in the fields of complete sets, special and special dosing systems and related measurement and control device r&d.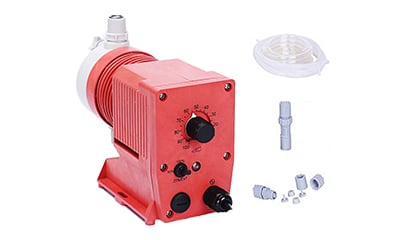 Solenoid dosing pump is a form of displacement pump that uses a diaphragm and solenoid assembly to discharge fluid into a discharge line. The solenoid