EX Series
The EX series of pumps are manufactured from robust polymer materials with high precision CNC machining for high purity chemical production with excellent chemical resistance, improving product quality and environmental protection while reducing maintenance costs.
EXH Series
The EXH series of high pressure pumps offer robust construction for high discharge pressure applications, a specialized diaphragm design, a pneumatic control system for high pressure environments, long life and low maintenance costs, and diaphragm monitoring and spare parts kits to ensure reliability and safety of production operations. This makes it ideal for use in a wide range of applications under high pressure conditions.
Features and benefits
EX Series
Sizes:EX150(1/2″), EX200(1″), EX400(1.5″)
Solid block design, machine design
1. High static weight reduces pump vibration
2. No exposed metal parts
3. Can be used in corrosive environments
4. Easier maintenance
Polyethylene or PTFE construction
1. PE excellent chemical abrasion and corrosion resistance
2. Generalized chemical corrosion resistance of PTFE
3. Improved durability
Consistent front-to-back interior residential design
1. Good self-priming capability
2. Accommodates ball or cylinder valves of different materials
3. Can detect liquid flow, compatible with a wide range of chemical types
4. Fully sealed
Pulsation damper (optional)
1. No exposed metal parts
2. Connects directly to the pump, no additional piping required
3. Available flange links and threaded links
4. Easy to install, provides almost uniform flow, protects pipework
Internal drainage system (optional)
1. Already installed in the lateral housing
2. Allows drainage without disconnecting from piping
3. Reduces the need for cleaning agents and the amount of solvent used
4. Product recovery of precious liquids
5. Valve can be operated manually or pneumatically
6. Virtually eliminates residue in pumps
EXH Series
Sizes:EXH200(1″), EXH400(1.5″)
LIQUADE EXH series double diaphragm pumps designed for discharge pressures up to 16 bar (218 psig)
Increased pump safety due to innovative retaining ring construction
Filter press pressure is automatically adjustable
No control or safety elements required for high pressures
Dry suction
High pressure
Adjustable speed
No drives, no rotating parts, no shaft seals
Excellent suction power
Technical Parameters
EX Series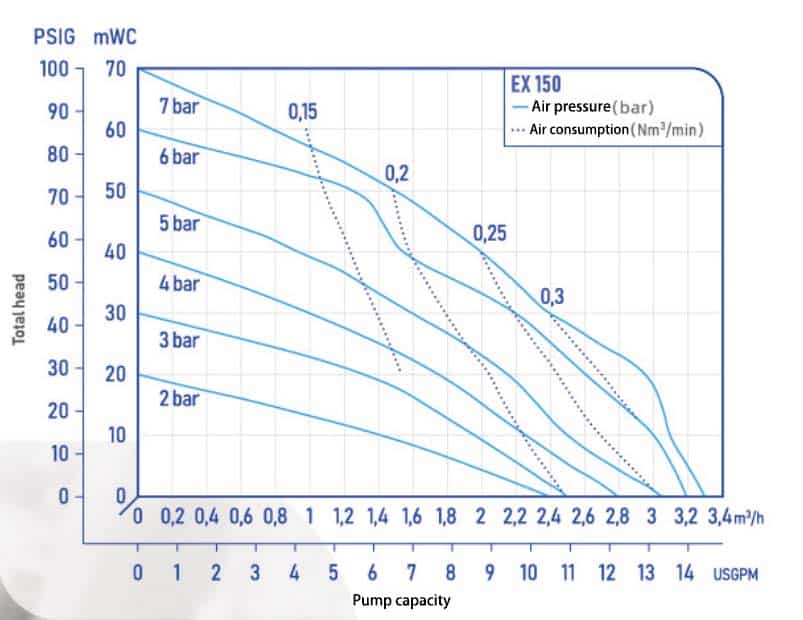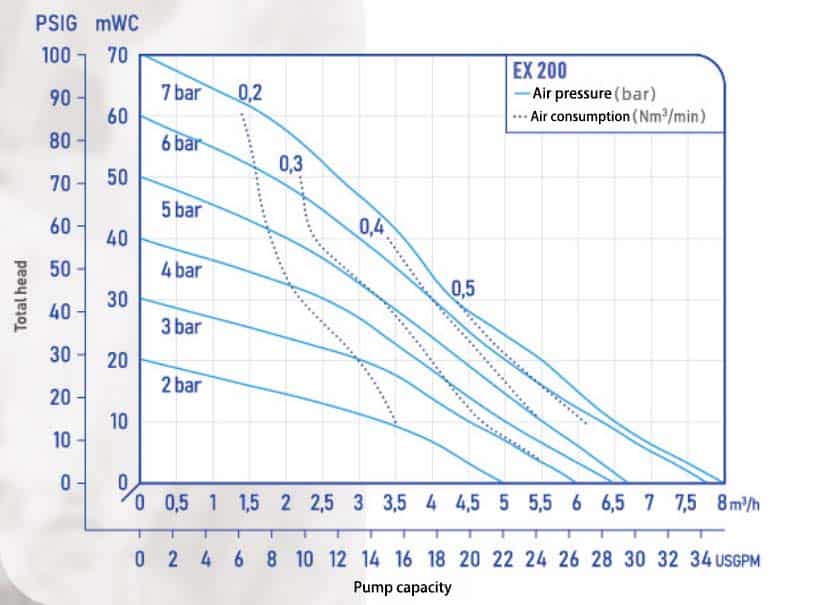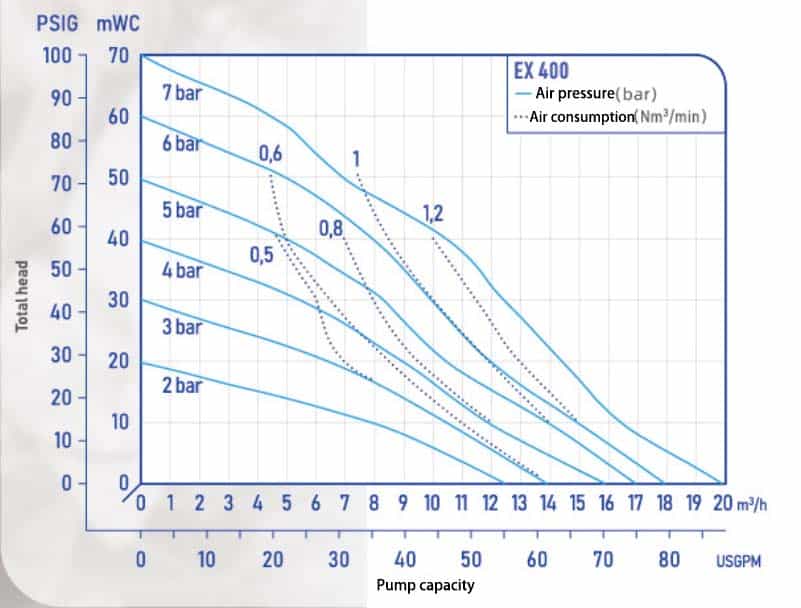 EXH Series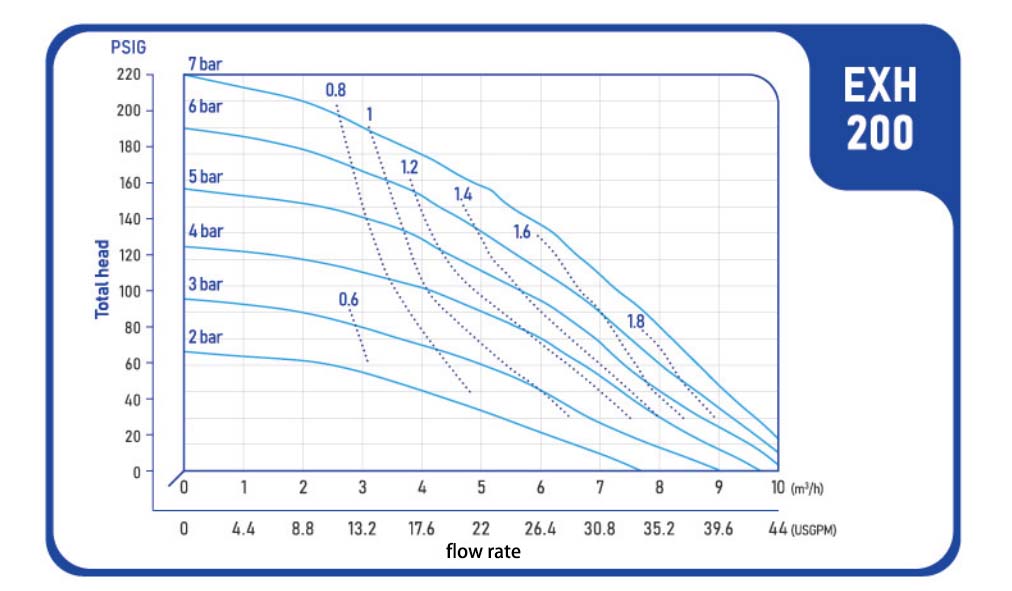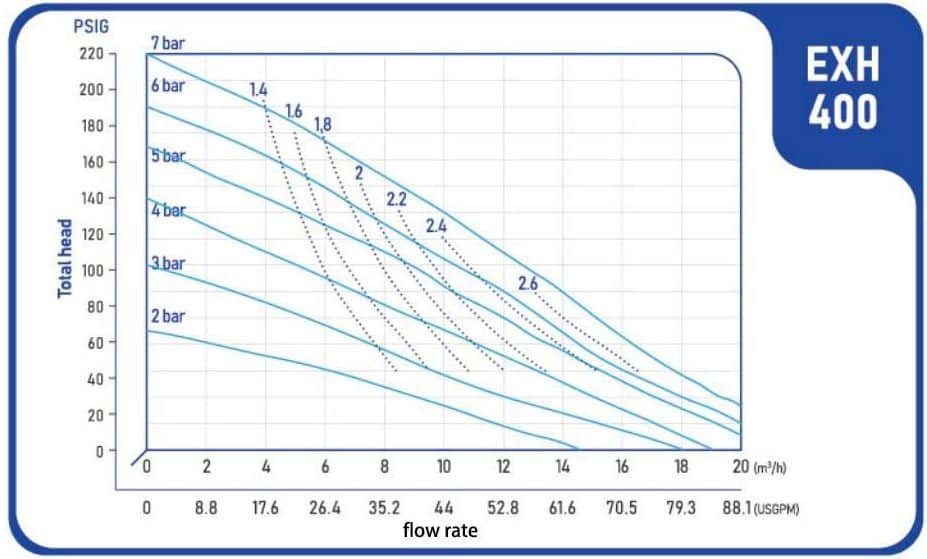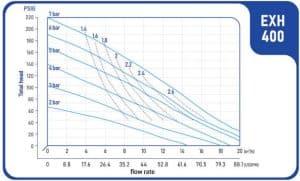 Field of application
EX:
Ideal for high purity chemical production, especially for the manufacture of chemicals that require strict compliance with purity and quality specifications, such as pharmaceuticals, semiconductor and solar panel manufacturing.
Excellent chemical resistance to handling toxic or hazardous chemicals to ensure product quality and safety.
Ideal for applications where product cross-contamination needs to be minimized and environmental protection improved.
EXH:
For applications requiring higher discharge pressures with ruggedized housings up to 16 bar (218 psig) high discharge pressure.
Suitable for a wide range of applications under heavy-duty conditions, from low discharge pressures to high-pressure applications.
Features specialized diaphragm design for applications requiring long life and high pressure environments, with optional diaphragm monitoring and spare parts kits available.