Grinder Submersible Sewage Cutting Pump
Sewage grinder Cutting pump is a new sewage discharge equipment.
The oil chamber is double-sided mechanical seal made of fluorine rubber, and the outer chamber is single-sided mechanical oil seal made of fluorine rubber, effectively reducing the sealing water problem caused by friction between the skeleton oil seal and the shaft.3. The motor adopts high temperature line, f-class insulation and thermal protection device to effectively extend the service life of the pump.4. According to the customer's requirements, it can be equipped with a stirring device, which generates a strong stirring force when rotating with the motor shaft, stirring the sediment in the sewage tank into suspended solids and then discharging it;Can also be equipped with a cutting device, can be sewage long fiber, plastic, paper bags, straw and other debris debris back out.5. Anti-corrosion cable, teflon machine seal and parts suitable for conveying high-temperature liquid can be customized according to the special requirements of customers.
Especially suitable for transmission the liquids that contain solid and fiber matters, and dirty, stick slippery liquid. With the cutting device installed inside in advance, all dewatering submersible sewage cutter pump  can tear off the long fiber matters, such as bags, belt, grass and cloth, and then discharge it with water. Therefore, it can run more smoothly and reliable in waste water, without being blocked.
4kw three phase large power double-knife cutting pump with super high lift and large flow performance.It's suitable for farm cesspool with chicken,duck,pig,cattle,sheep and so on,fish pond dredging,industrial sewage; Large flow pump with threeleaf blade and enlarge import cutterhead,cutting is more powerful and blockage probabitity is lower. High lift pump with threeleaf blade and enlarge cutterhead,more times of cutting, enlarge pump casing and impeller.That can discharge medium to higher head place.
Motor: 100% copper wire inside, full power.
Mechanical seal: alloy and silicon carbide
Shaft: 45# steel and stainless steel as your option
Screw: stainless steel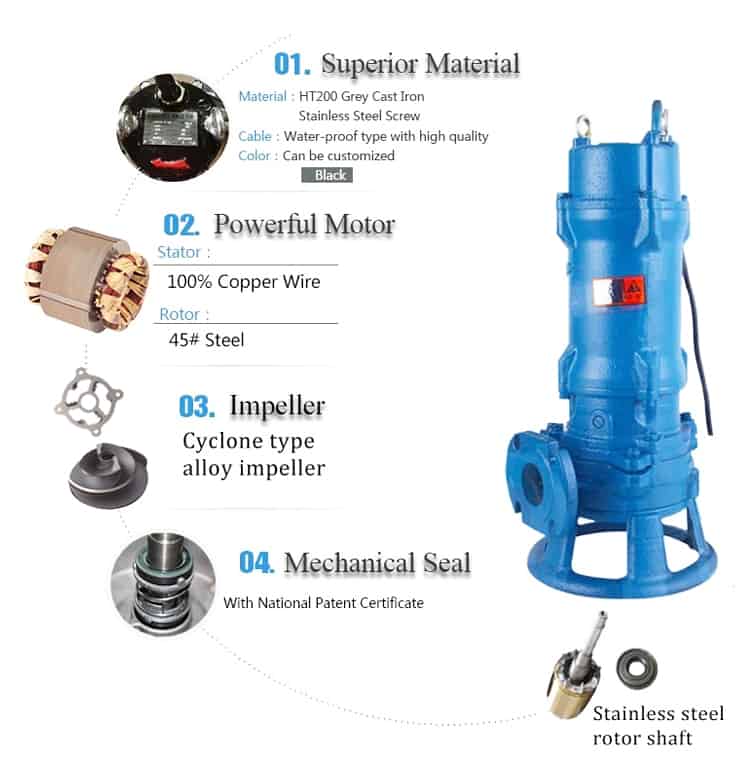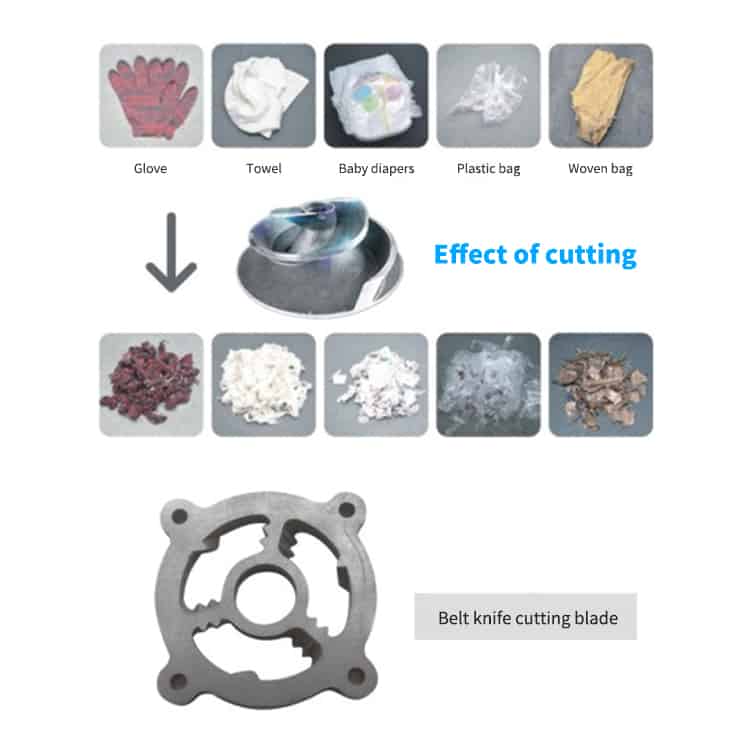 ◆We can customize 110V, 220V, 240V, 380V, 400V, 415V septic tank pumps submersible sewage pump as you want.
◆Any sample septic tank pumps submersible sewage pump is welcome!